Answer Painting, 2015
Performance installation
Project assistant: Charles Billingham
Photography by Marcus Coates and Charles Billingham
Commissioned and produced by Barbican Centre, London as part of 'Station to Station', a project by Doug Aitken
During a month-long residency, the public were invited to ask Coates questions they found difficult to answer for themselves. These were written on cards and pinned to the walls of the gallery. In response to these, Coates made paintings as answers. The questioners were then invited back to the gallery to view and discuss this answer.
---
"How do you get it perfect?"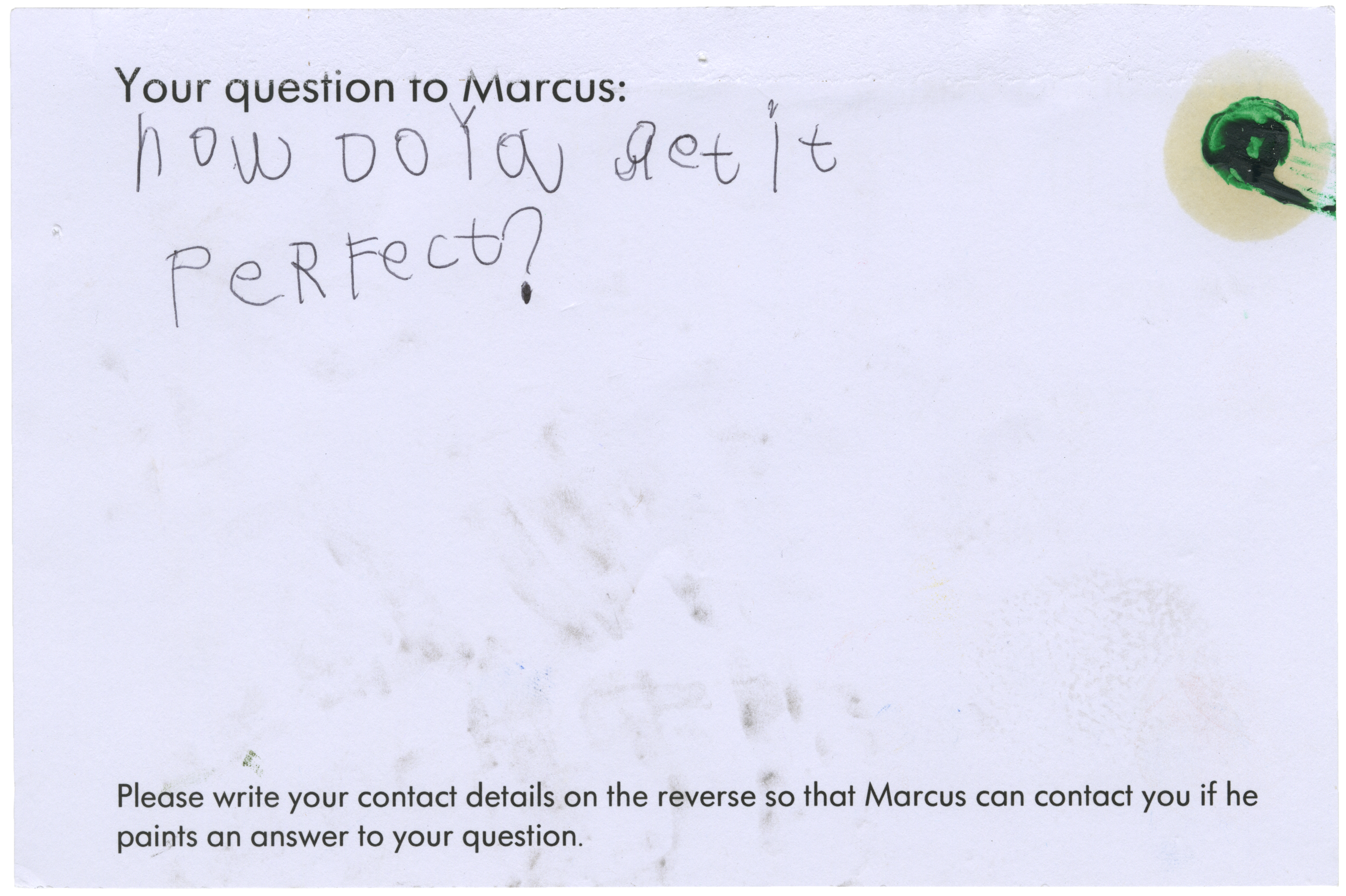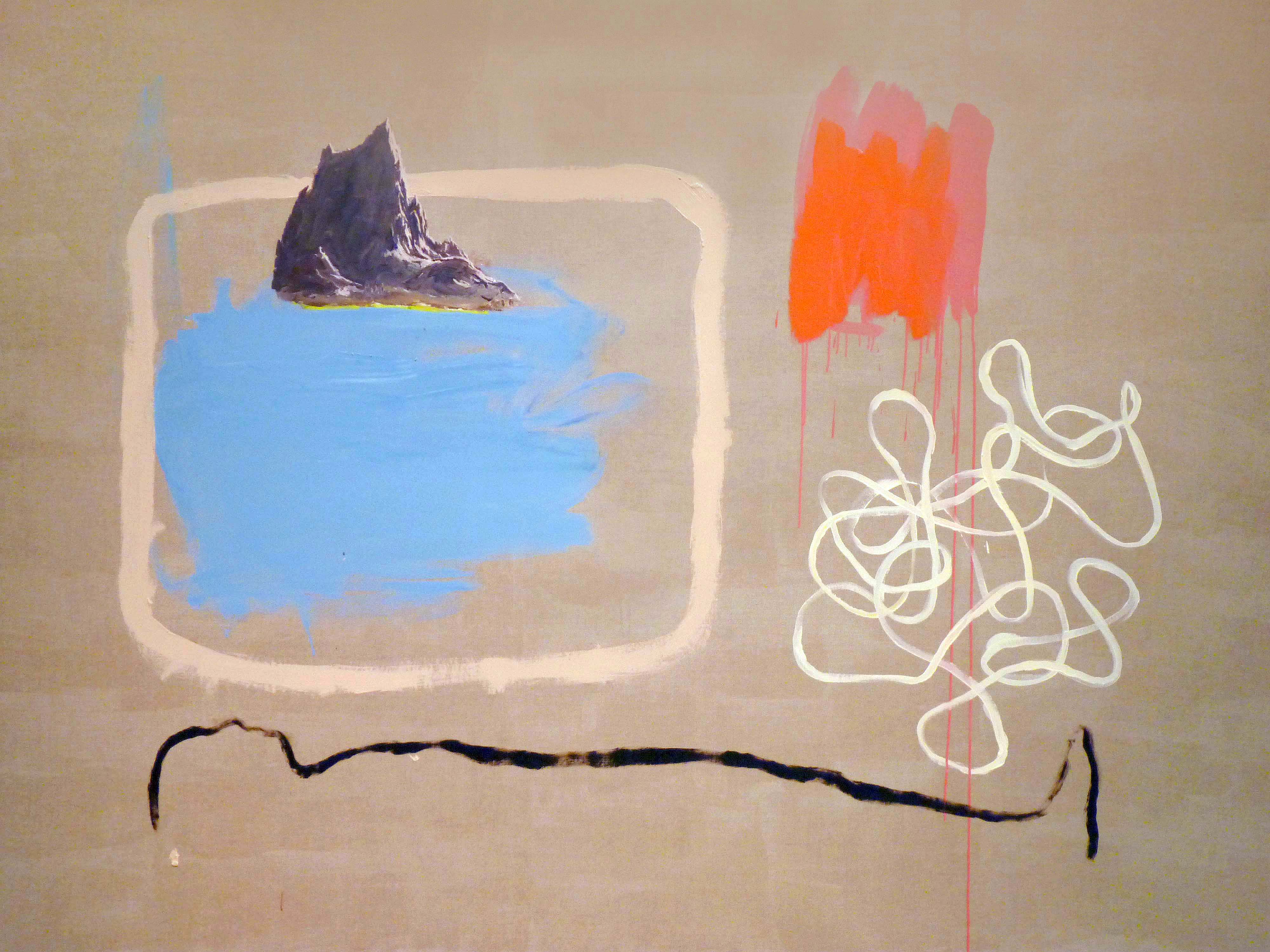 Oil on linen. Dimensions…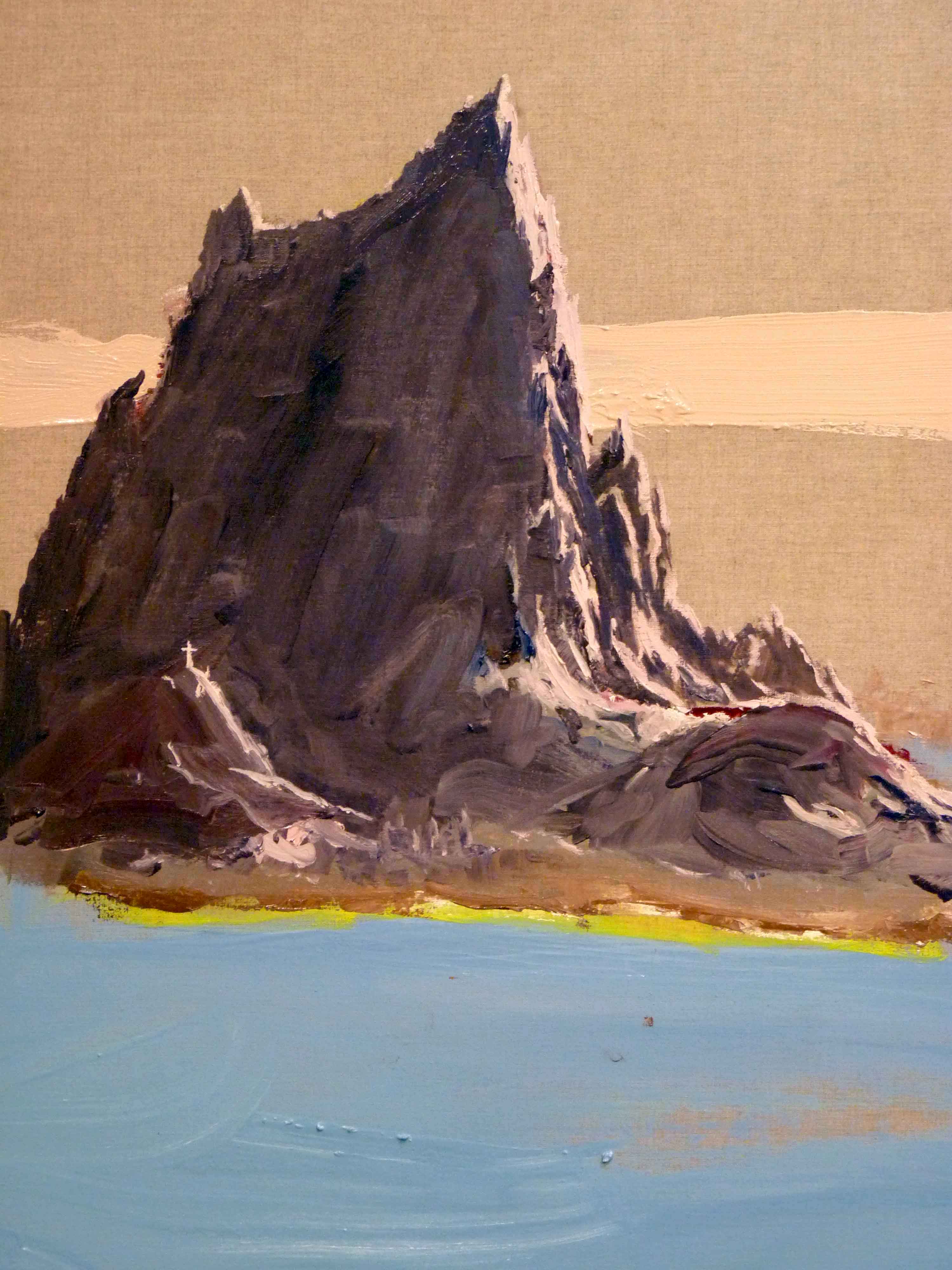 Detail
---
"Sometimes I fantasize about my brother, is incest really wrong?"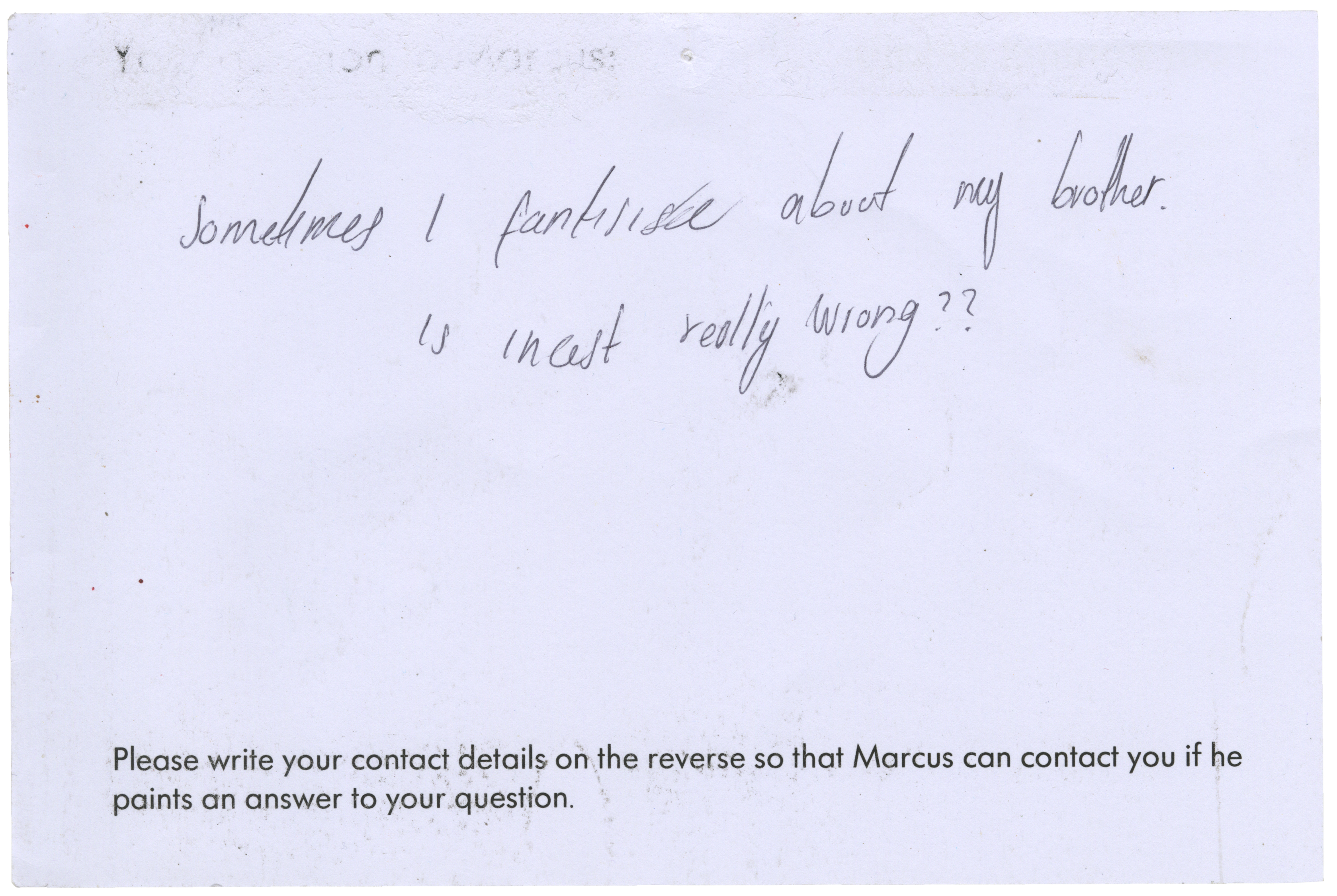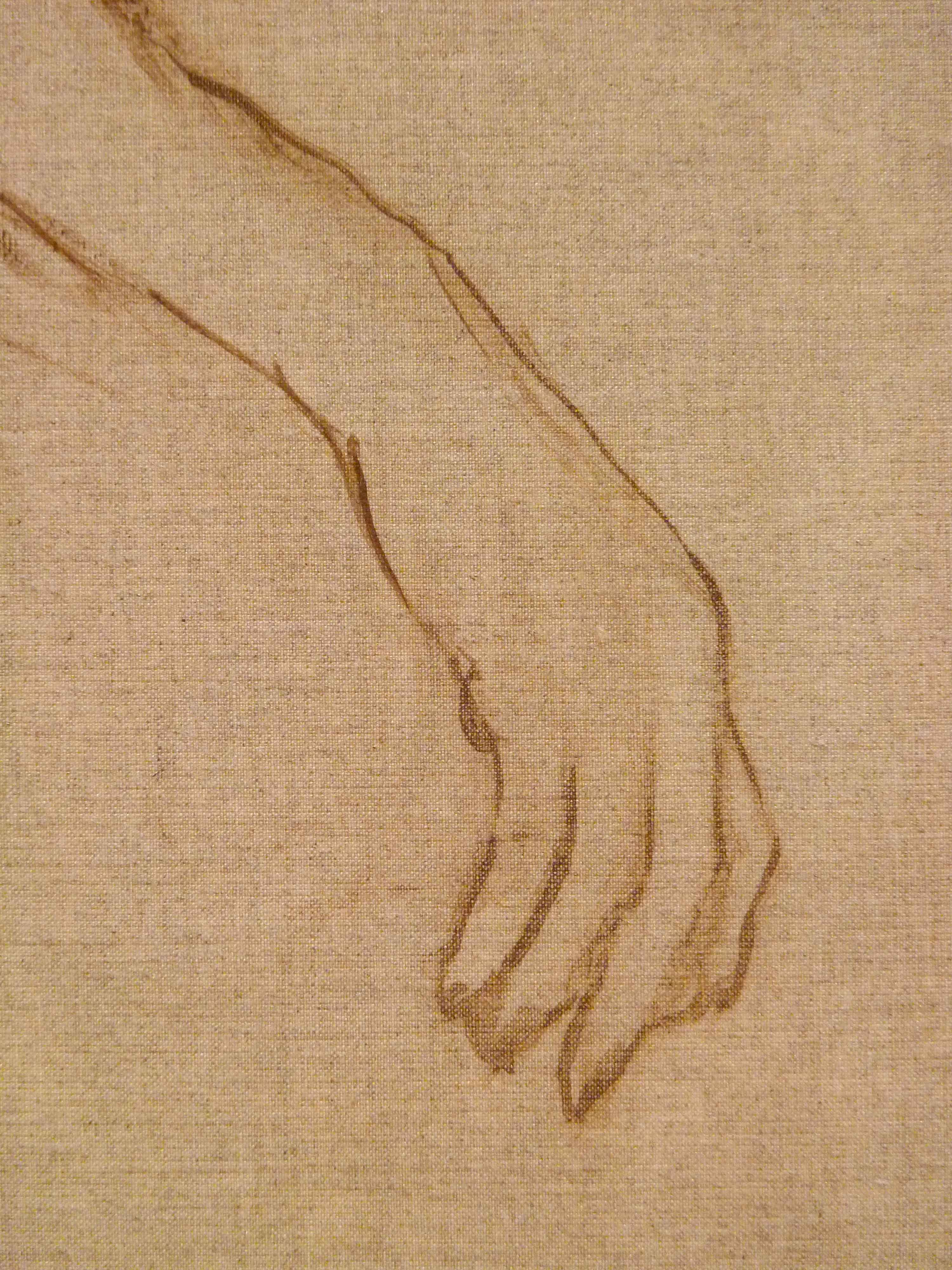 Detail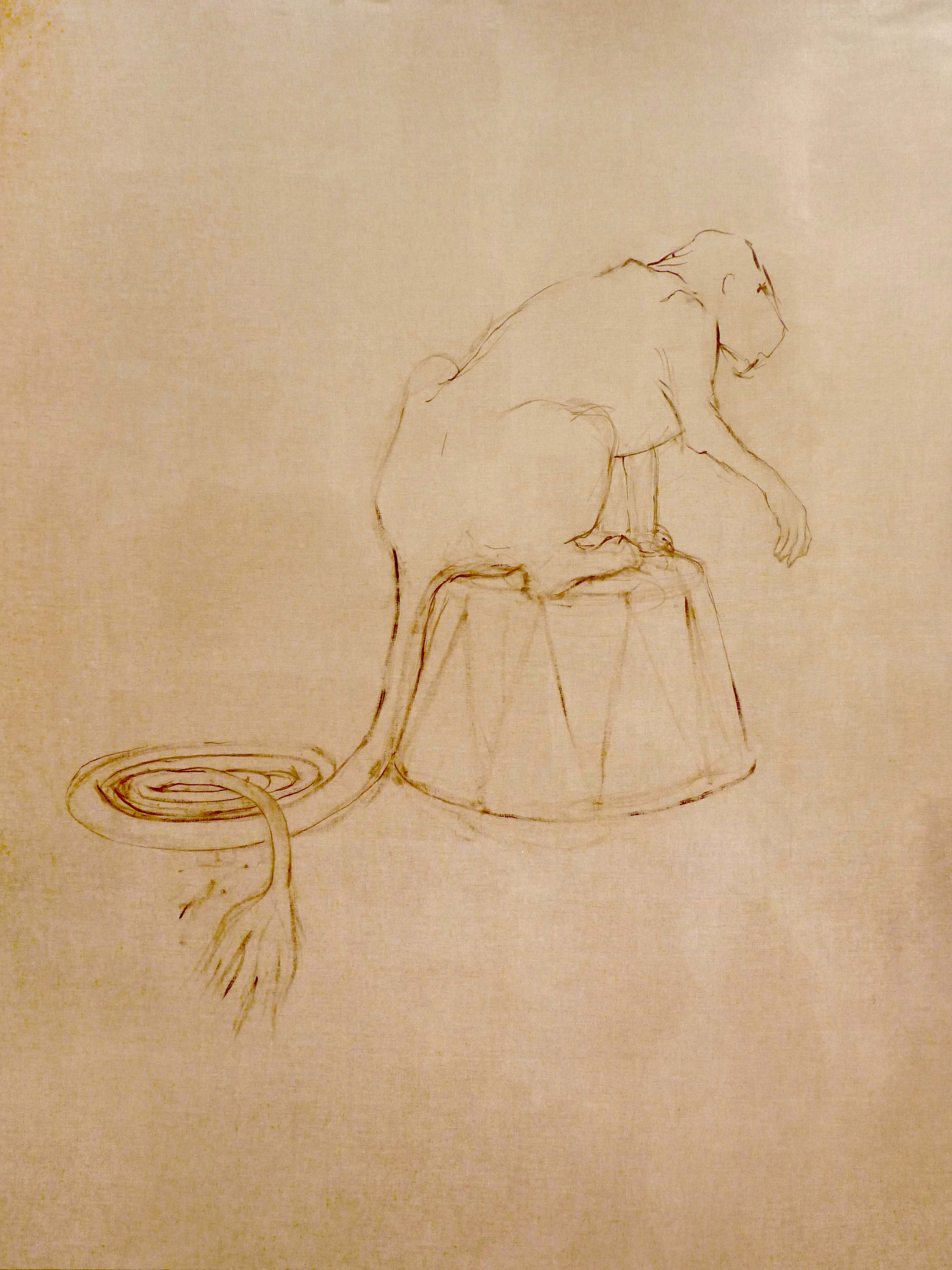 Oil on linen. Dimensions…
---
"Does the universe have edges?"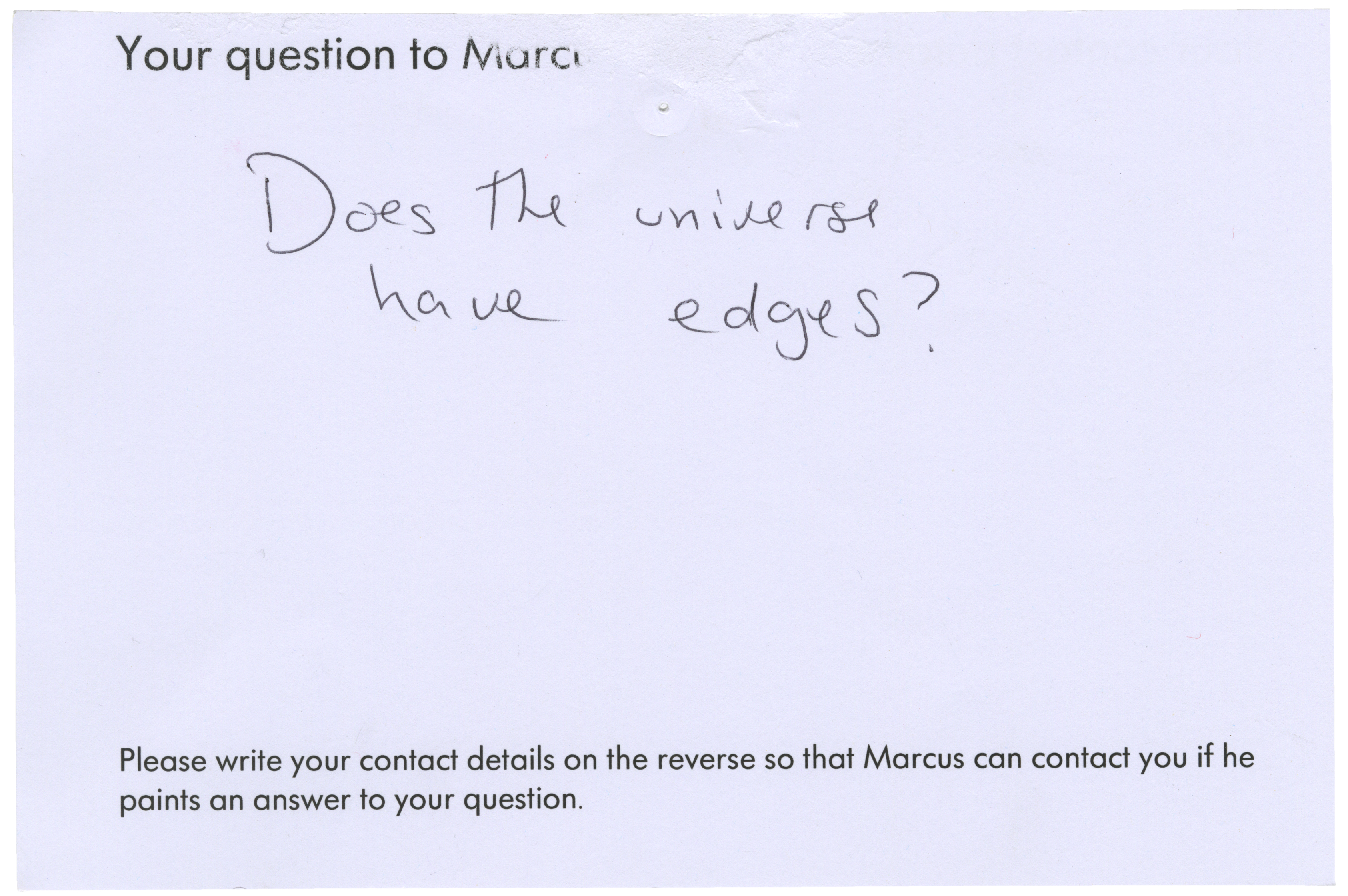 Self, drawn around.
Permanent marker on linen. Dimensions…
---
"How does society develop a consensus on how people should live and act?"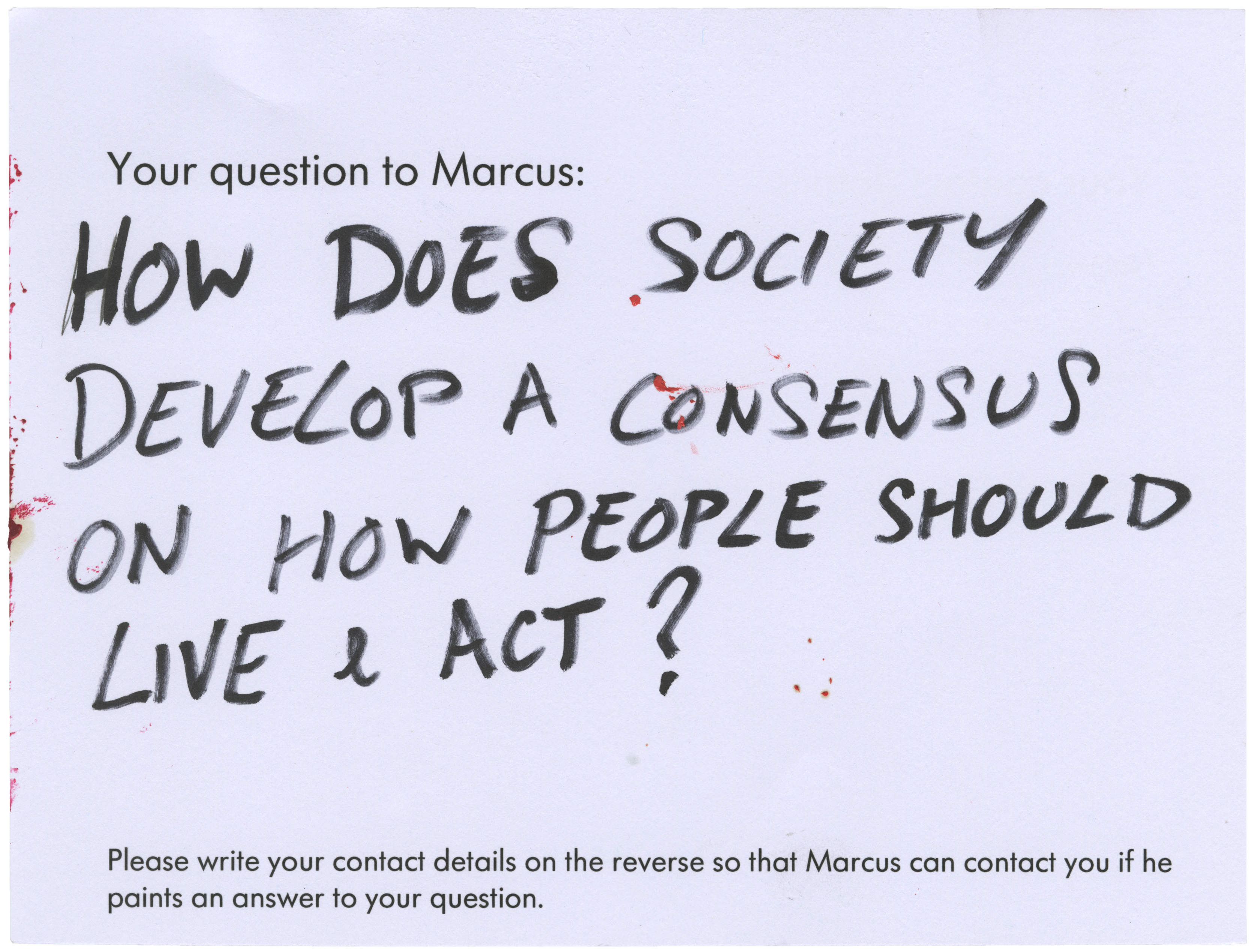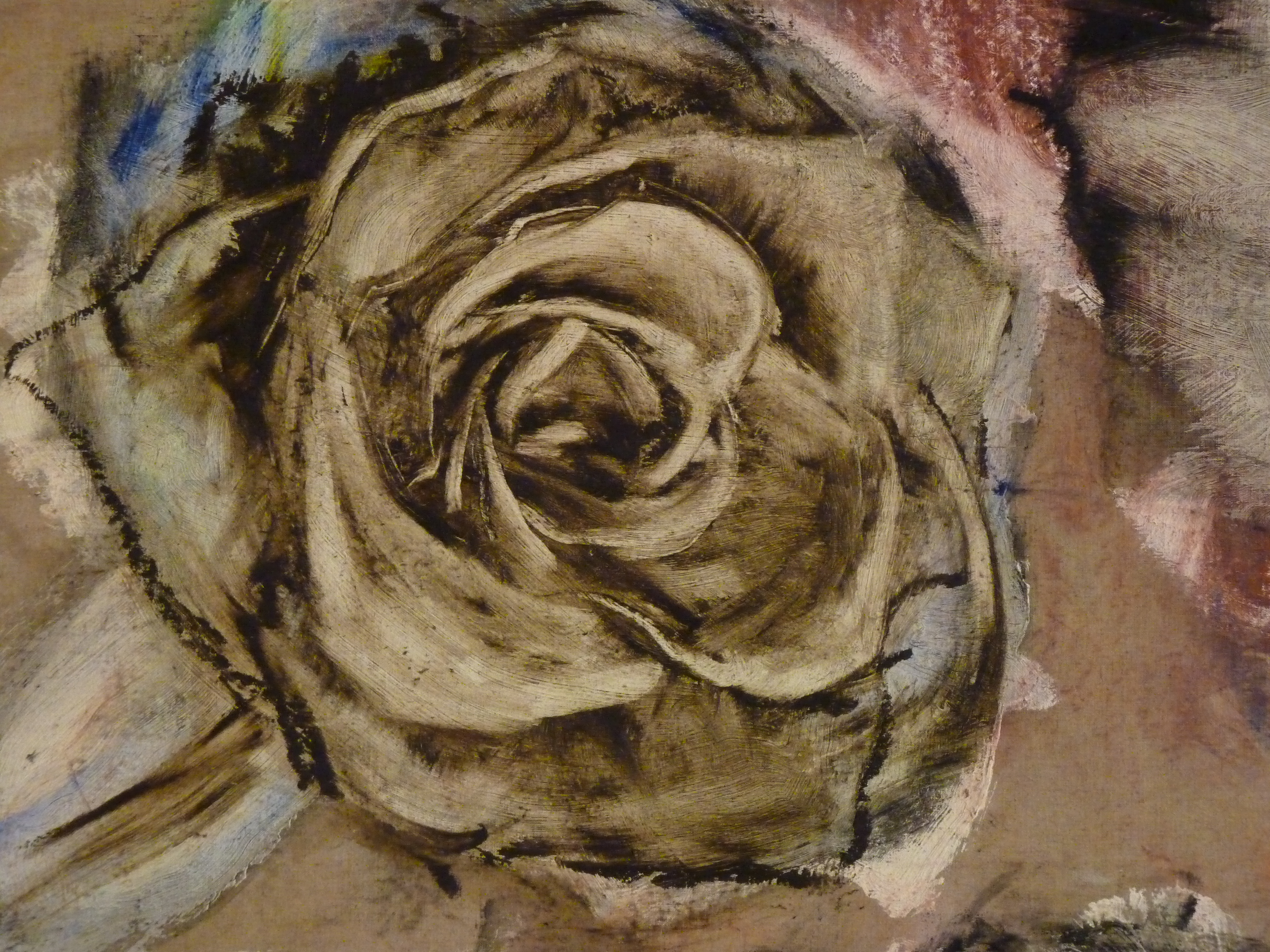 Detail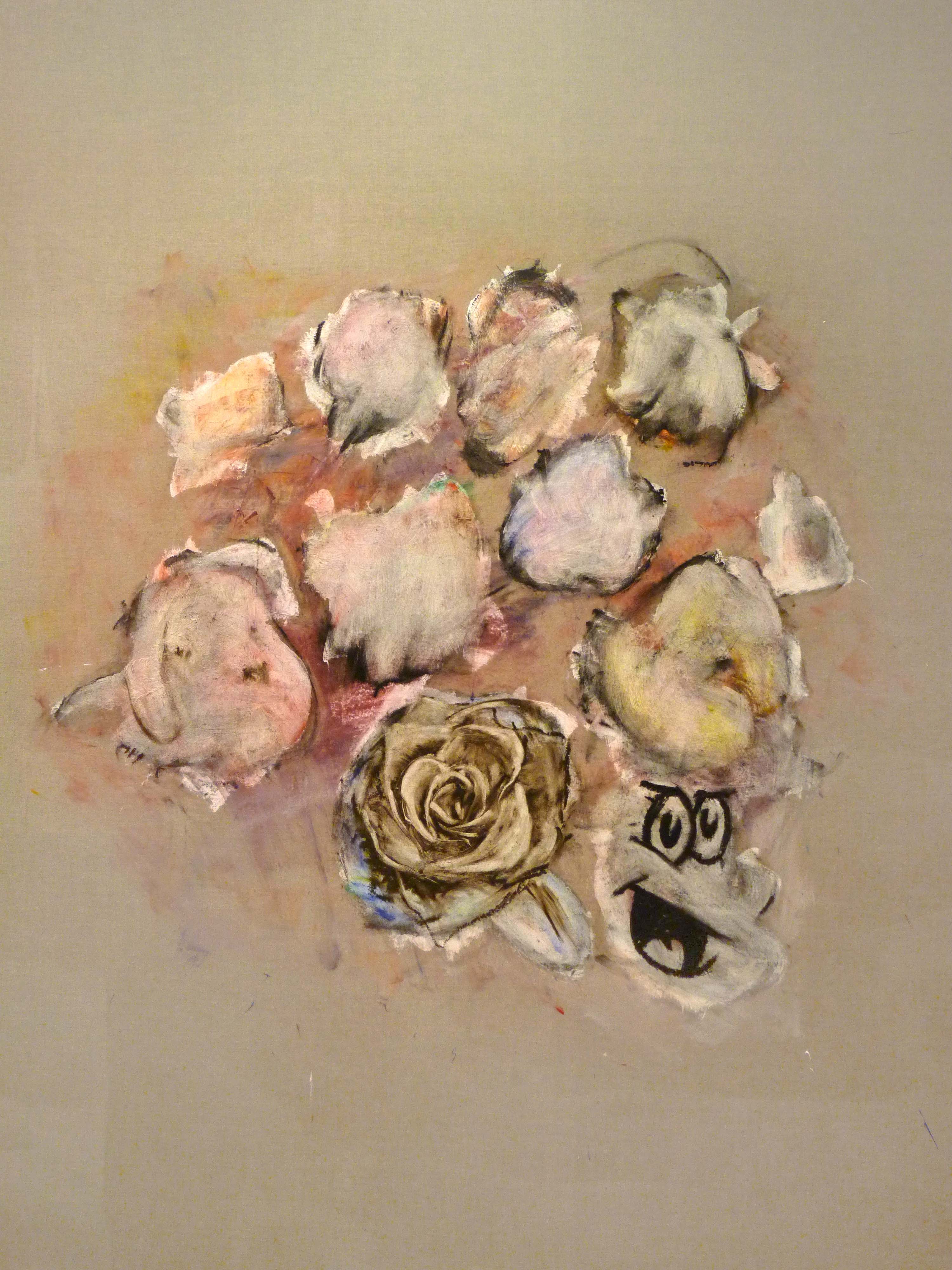 Oil on linen. Dimensions…
---
"How can I maintain my relationship with my father when he is so cut off from life by his illness?"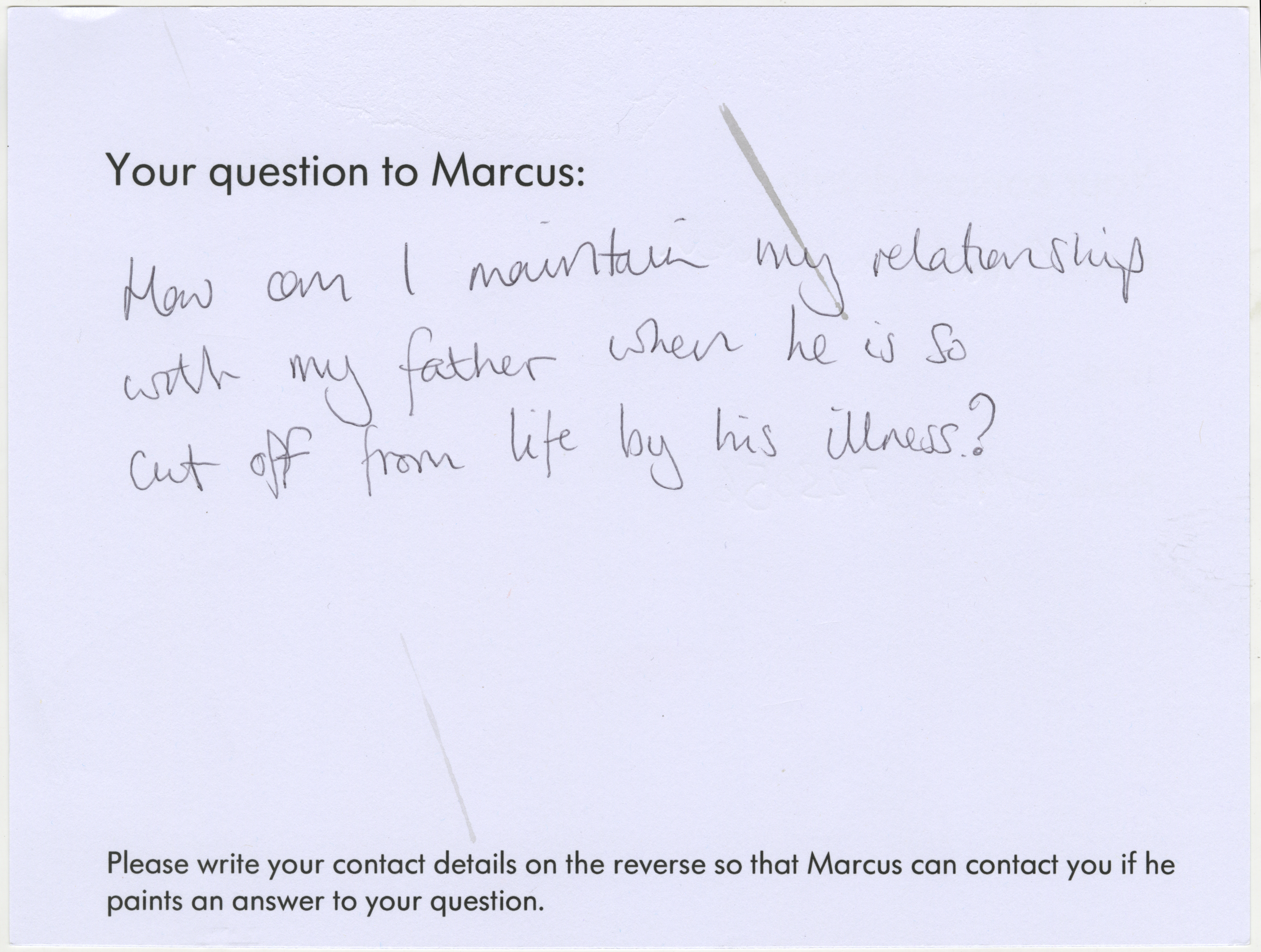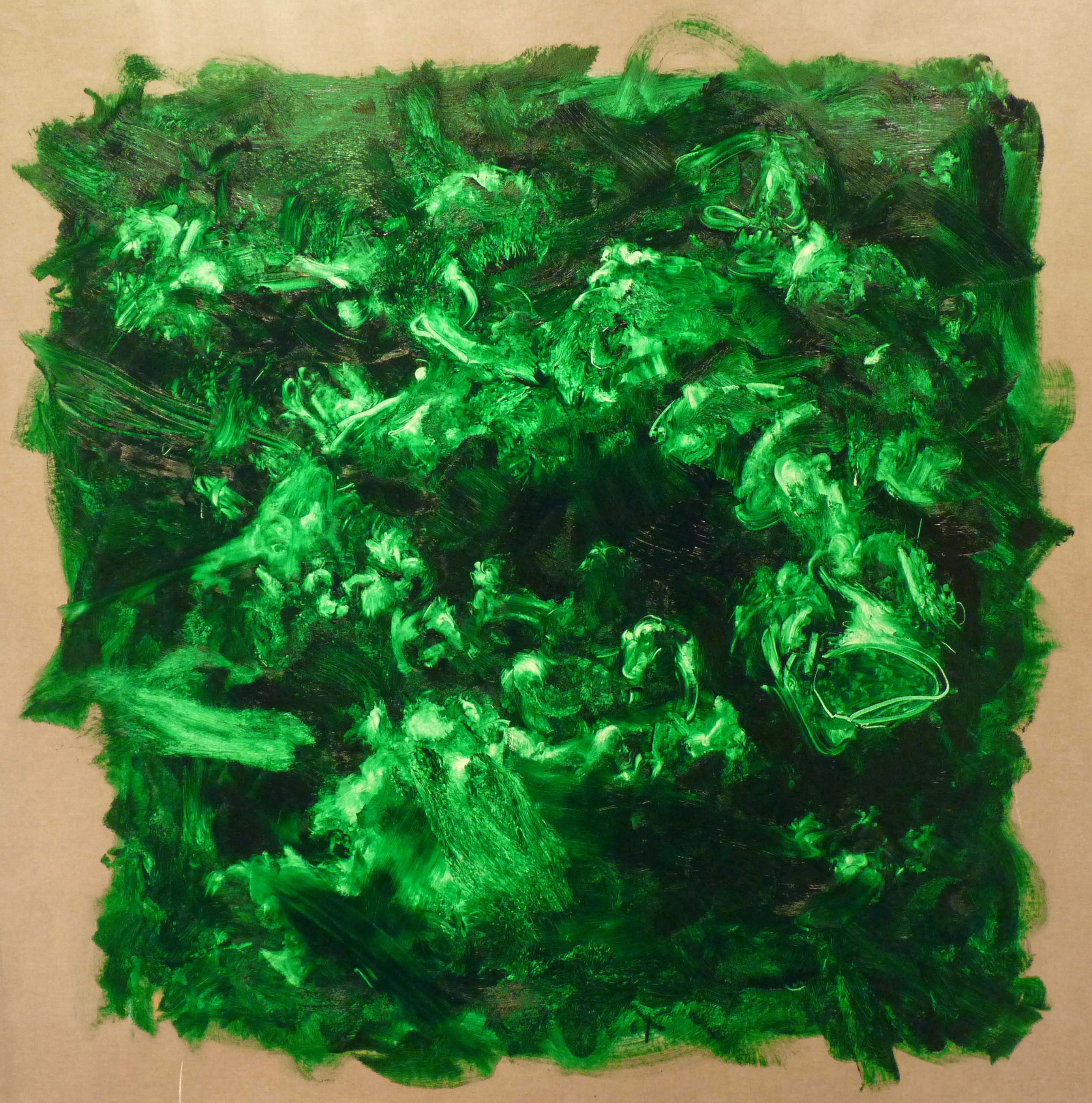 Oil on linen. Dimensions…
Detail
---